By Sikla UK Oceania on 25 May 2020
It is known that failure of engineering services due to insufficient structural design in case of seismic activities has a significant effect on life safety and economic loss. This design refers to several elements such as fixings of equipment, hangers and supports of pipes, ducts and electrical conduits.
So far the construction and building services industry had a lack of a reliable and technical information about seismic support systems. Being aware of it, Sikla faced the challenge of putting together the most relevant information in this matter in one single technical document.
Do you find this topic interesting to improve your project calculations and design? If so, have a look in this article!
What can you benefit from this Seismic technical guide?
Sikla seismic guidelines provide information needed by those carrying out the design work for seismic proof installations of the engineering service. It is based on a non-specific design process using ready-made solutions for standard situations.
This typically includes: pipe and duct bracing, fan coil unit bracing, cable tray bracing, floor mounted components, light fitting details.
This document covers the rules of longitudinal, transversal and 4-dimensional bracing, seismic retrofitting and calculation methods using Sikla products, including newly developed seismic additions.

Find below what you can access:

Overview of seismic zones and relevant design regulations

Recommendations about support solutions according to the application scope

Permissible loads under seismic stress

Product recommendations and installation instructions
Video about Sikla Seismic Support Installation
Our range
Find more about Sikla product range suitable to be used when designing and installing seismic support systems.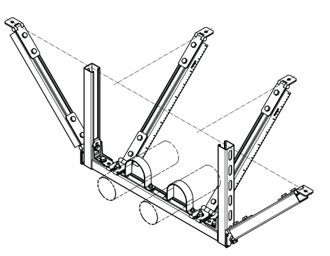 Assembly - Channel/MS Strut
Have your Sikla Seismic Guideline now!
Have a detailed look in our Seismic Guideline and access valuable information to improve your project. Download the PDF version of the Seismic Guidelines or request us your printed copy!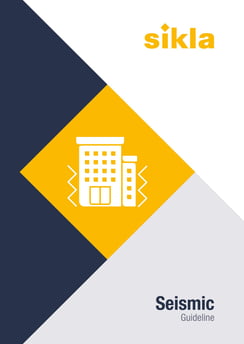 Apart from this document, feel free to contact us with further details about this topic!