By Nigel Thompson on 27 October 2020
Sikla UK's involvement on Data Center projects has covered many solutions to some of the largest names in data services!
We've been covering both Mechanical and Electrical supports: from a simple two dimensional support frame in a data hall all the way through to LTHW (heating) and CHW (chilled) pipe work spanning 9m between primary steel.

I have a few case studies I've extracted solutions from. Keep reading this article to find out more and ultimately I would be happy to showcase our work in a CPD - available to your design & planning teams.
From the 1st steps in Data Centers projects to the full benefits package
I suppose we really found our niche when we had the opportunity to provide a series of electrical containment modules including HV (High Voltage) and Data/Coms in CRAC (Computer Room Air Conditioning) corridors.
In this instance, we had a hybrid module made up from Sikla's own high performance Strut-Channel system and the siFramo 80 modular steel framing system, which combined provide a module capable of carrying over 6T. But there was more: providing this included all the associated stress analysis of pulling through cables and the impact and moment/reaction forces to the primary steel beams. So what was our offer? Engineering a custom solution to make this connection possible.

This Data Center project also made us realise that custom finishes like Powder Coating allow siFramo to be used in areas which usually wouldn't: areas where "zinc whiskers" are an area for constrain with bracketry products that contain higher volumes zinc.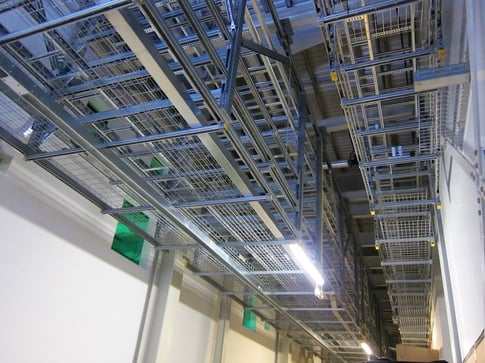 While on the subject of electrical services, we then look at Busbars which sometimes have heavy loads that need to be supported regularly but without a sufficient means of making a primary connection. In this instance we have used the siFramo 80 system to run a continuous tramline allowing the cantilevered support bracket to be installed easily.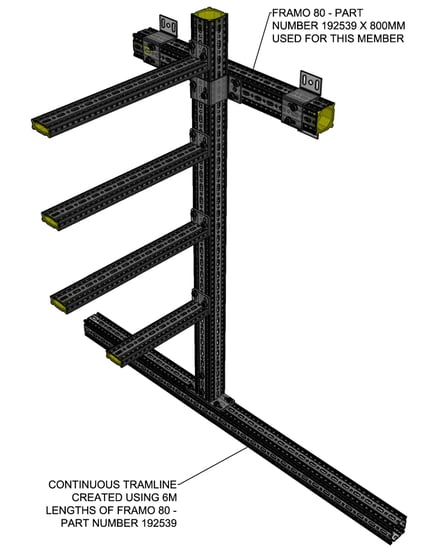 Another offering or service of Sikla UK is pre-assembly of braketry to minimise time spent on site. In this instance, the cantilevered bracket was supplied pre-assembled allowing for easy positioning and final assembly reducing installation times on site.
Working with Off-Site manufacturing facilities - who populate volumetric steel frames called "modules" - Sikla UK have been fortunate to engage in the design and planning process of modules for pipe work. This is typically associated with the Data Center cooling system (CHW), Process Water and Fuel Oil for the backup systems, as well as Plantrooms which are built totally off-site.
Engagement with Sikla UK early on your Data Center project is "Mission Critical!".
Look at these 7 practical examples:
Let's summarise it?
Let us just summarise but also consider the benefits of early engagement with Sikla UK.
There are a wealth of opportunities where strut based systems, in terms of load capacity, are not capable of sustaining the higher loads/weights. This is the perfect environment for siFramo Modular Steel System! The easiest way to consider if siFramo is right for your application is as simply as strut based systems not being capable or there is a consideration for welding a steel frame of some sort. [Learn more here:"When to use siFramo?"]

With a full array of BIM compliment design software, stress analysis software for static and dynamic forces such as thermal expansion and wind, maybe just challenge Sikla early on your project to reap the benefits later in the program.


Are you interested in learning more about the application of siFramo on these and other types of projects?
Contact us for more details and require a CPD for you and your team!