By Adam Ackroyd on 22 June 2020
Sikla Modular Steelwork System is a great alternative to welded secondary steel. When I say alternative, the intention is not to completely substitute traditional steelwork. siFramo can also be integrated with traditional steel and has a number of components that can be used for integration. Within this post, I hope to use my 10+ years of Offsite Manufacturing experience, to convince you that siFramo should be used as the first option for DfMA and not just an afterthought.
DfMA and Offsite Manufacturing
When I began in Offsite Prefabrication as it was known, the company I worked for started out life supplying simple 4 pipe modules & electrical containment modules on 41x21/41x41 channel. As everyone started buying into working offsite, the boundaries began to be pushed for what could be achieved. We now see companies supply traditional steel box frames with flooring, fitted out with pumps, boilers, heat exchangers etc. and associated pipework and valves.
The key to Offsite Manufacturing is to produce a manufactured product in a high efficiency environment that can then be transported to site and positioned in place "easily". In order to maximise the advantages of offsite manufacture, weight and transport costs need to be kept as a minimum without compromising the integrity of the frame. This is one element where users can benefit from siFramo (learn more here about the Benefits siFramo can offer you).
Why siFramo?
siFramo offers a WEIGHT saving of up to 50% against traditional steel. This in itself straight away

identifies further benefits of COST. At Sikla, we don't claim to produce a product which is massively

cheaper than traditional steel meter for meter. We have evidence that we have produced a product

which the customer requires less of in terms of weight to produce the same outcome. Coupled with

the fact the siFramo product can be delivered flat packed and assembled by your own operatives,

this reduces the number of deliveries to your offsite establishment, in turn also offering a tick on the

SUSTAINABILTY scale. siFramo product can also be offered pre coated in a number of finishes again, cutting down the number of journeys to the galvanisers after carrying out welding. (Learn more about Sikla high corrosion protection coatings)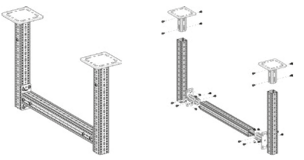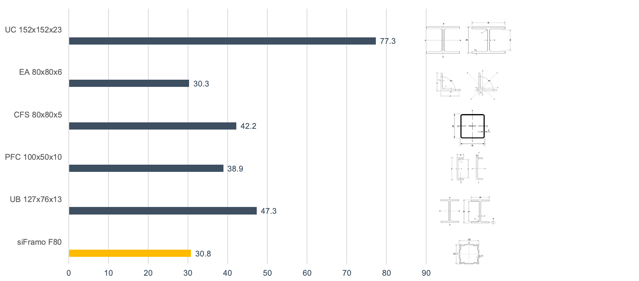 Weight Saving Welded Steel vs Modular Steel
Unlike traditional steel, most of our goalposts, L-shaped or F-shaped secondary steel frames for piping or electrical services stay well under the critical 25/50 kg mark. Therefore can be maneuvered quicker and easier without the need for forklift trucks or lifting gear.
Design for Manufacture and Assembly


We have a team of Design Engineers in house that will work with you to put together a design that suits the internal layout of your plantrooms/plantskids. Finally, when there is a design you are happy with, our team will also carry out the structural calculations to ensure the design is fit for purpose.
This, from my experience, takes away the need to design a structure in house or with an external frame fabricator, then send this away to another cog to carry out the structural calculations. We all like to keep our eggs in one basket to some extent, and this is where Sikla are leaps and bounds above traditional methods.
Should I forget welded steel altogether?
The answer to this is no. There are a wide variety of welded steel options out there – I beam, PFC, Box section etc. and each one plays their own part. This is the same with SiFramo and we realise that it can't solve all your design problems. This is why we have a number of components that can integrate with traditional steel. Lets look at an example:
When designing a plantroom, the floor may require a high floor loading which may be best designed using traditional steel. From this, siFramo can be used for the uprights and roof ring beam. Sikla are currently working on a design for the siFramo which incorporates two solid steel sides to make fixing external cladding easier.



Available soon: siFramo hashtsection with 2 solid steel sides - have reduced perforation to avoid drilling where there is no steel beneath.


So why should I use siFramo?



To summarise:

Fast and easy cutting of steel sections
No hot works required, no hassle with nuts and washers
Flexibility and adjustability designed into the product
Components available off the shelf

Overall performance

several times faster than traditional steel



For visual reference, find below some photos of projects which included siFramo (or find more examples in our Project Gallery).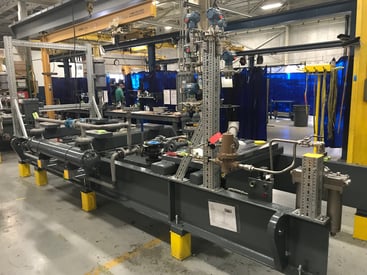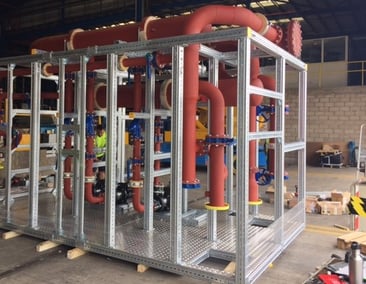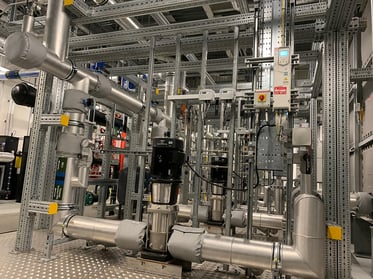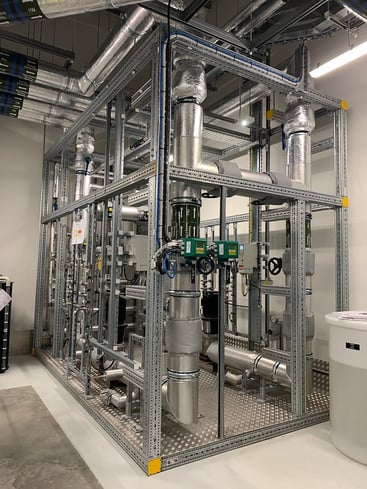 Was this article enough to convince you to consider siFramo for DfMA?
If not, please read our other articles which adds further detail to our system and subscribe our newsletter for further updates.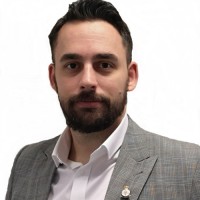 Written by Adam Ackroyd
Business Development Engineer (Building Services)