By Sikla UK Oceania on 27 May 2021
Pre-fabricated assemblies offer wide potential savings and are an indispensable element of DfMA and Offsite Construction. But how is the process of steel frames pre-fabrication, before its delivery and assembly on-site? It surely has a detailed admin process "behind de scenes, but in a practical perspective, we can summarize it in 5 main steps.
Have a look at the next lines to learn more about this key process and don't miss the video at the end: it really shows how it all happens!

Steel Frames Pre-Fabrication in a nutshell
Unique steel frames - as siFramo ones - need to rely on a pre-fabrication production line set up to be quick and efficient with large lots of individual frames. So how is this done?
Here are the 5 big steps:

1. Planning & Design
2. Cutting Process
3. Pre-Assembly
4. Packing
5. Transport to site
1. Planning & Design
Sikla in-house Design Engineers work with you to put together a design that suits your project and, finally, will also carry out the structural calculations. For this purposes, several available BIM plugins and bespoke analysis software are used.
Once all the drawings are discussed, revised and finally approved by your team, then the next step can follow.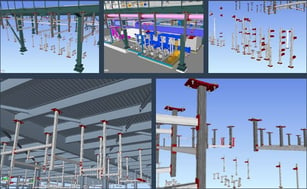 2. Cutting Process
According to the previously approved design, the warehouse team can now take over.
Bill of materials and cutting schedules are prepared and the cutting process will start. At this point, the cutting performance is a key element of all the modular system time-saving concept! For this reason, our operatives work with automated CNC equipment, allowing the process to be way more efficient.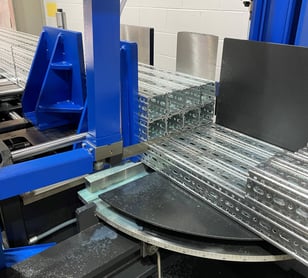 3. Pre-Assembly
The siFramo beam sections have strategically engineered hole placements on each face. This allows every SiFramo components to be located anywhere along the beam, being fixed with one single type of self-forming screw, using an impact driver.
There is no need for drilling or handling nuts, bolts and washers. Such a simple assembly process!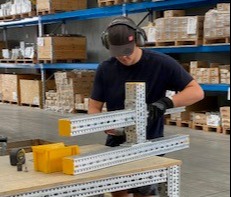 4. Packing
All the frames are now packed according to the installation and to the sequence you specify. This includes customized pallet labelling, according to your project requirements.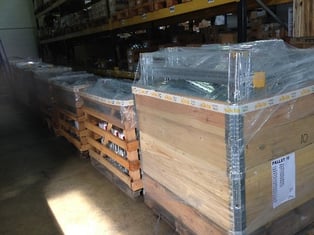 5. Transport to Site
Finally, the pre-assembled steel frames are shipped to the construction site, ready to be installed!
What to finally expect?
At a glance, these are all your advantages of being supplied with pre-fabricated modular steel frames:
Reduced planning time

Minimised assembly work

Shorter construction time

Efficient relief of technical staff

Calculation security with fixed end cost

Guarantee with factory pre-fabrication

Just-in-time delivery to the construction site

Consistent quality (quality checks performed)

No storage of items on-site and residual material
So how does it all work? Watch the video now!

Do you need further information on this topic?
Keep following our news (by reading our monthly newsletter and follow our LinkedIn page), or contact us directly with your queries!