By Peter Walkden on 28 July 2020
One question that is asked by clients throughout the many industries Sikla works within is:
"Do you have load data available?"

Our answer to this is: YES! The following post covers what data is available from Sikla, what does it mean to have independent testing and the importance of such data. After detailing several other key points about the siFramo Modular Steel system, this article will allow you to learn all about Load Test Data:
Why is load test data important

Who requires load test data

What is Independent Tested Capacity Data

Where to find this data

Why is load capacity data important?
When designing non-structural frames, the Engineer must apply the calculated Action Effects from the Imposed Loads in order to select the correct member section and connection methods. There are 2 methods to obtain section capacity:
Through calculation from the appropriate local Standards
Through test data conducted in an accredited laboratory


Each method will provide the Engineer with the capacity data for the members and connecting components, allowing them to select the correct design in each case to withstand the Action Effects.
Without such data or calculation it would not be possible to correctly assess the suitability of a support or frame.
Who requires load capacity data?
Anyone who is looking to design a non-structural support will require data for the section and connecting components. Such design is generally undertaken by a structural Engineer or OEM. What if there isn't the time or budget to engage with an Engineer, or where an initial assessment needs to be made for general suitability.

Sikla has its own Technical Guidelines: a Quick Reference Guide allowing anyone from Engineers, to Site based staff to be able to make a quick judgment on the application of a frame, based on the load to be supported. Our Technical guidelines look at typical support arrangements like goalposts, T-Supports and Cantilevers, and common loading scenarios such as Single and Multiple Point Loads and UDL's.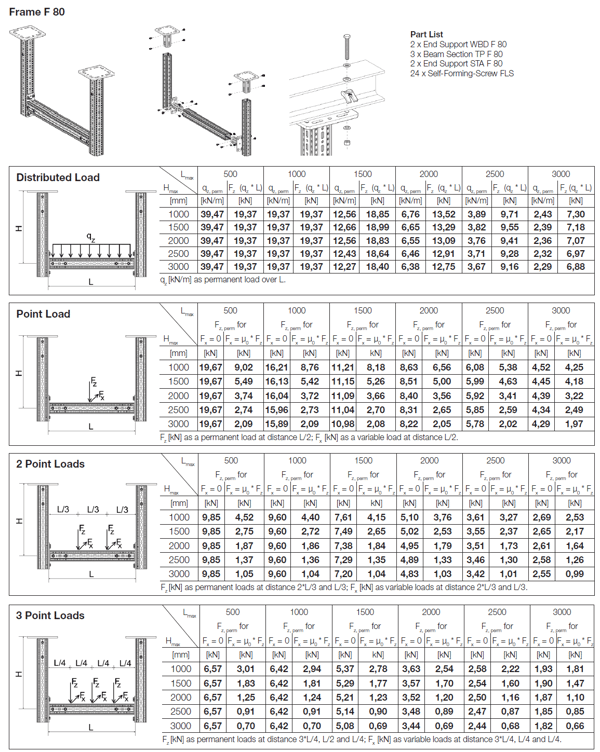 What is Independently Tested Capacity Data?
Sikla has worked directly with KIT (Karlsruhe Institute of Technology) in order to independently test our SiFramo beam section and range of components. Examples of these testings are ilustrated in the following images, showing torsion and bending tests of siFramo components.



ULS capacity data and SLS spring release data is therefore available to those Engineers who require this for design of secondary steel supports.


This can be of critical significance when designing structures where failure will cause costly shutdowns of assets and production, or cause harm to life. For such geographic areas like New Zealand where designing for seismic events is paramount, load data allows the engineer to safely make those product selections against their bracing designs. (Read here our installation guidelines for Seismic Proof Systems).
As part of Sikla's seismic range we can provide ULS data for both our Pressix 41 range of channel and connecting parts such as our JOI S pivot and JOI R retrofit pivot joint.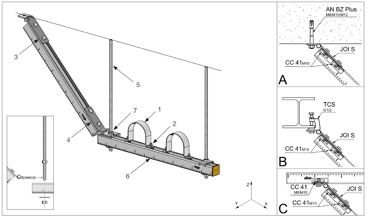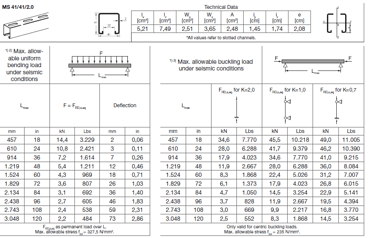 So where is this data available?
Sikla's Technical Guidelines is free to download from our Website.
Click here for free access to Load Capacity data applied to the siFramo Modular Steel System.
Alternatively, for those Structural Engineers who require assistance with load data for Sikla products please contact our team!

Coming up next - don't miss it:
Are you and your team interested in learning more about the Modular Steel Framing System siFramo?
Let us know: at Sikla we frequently run a Webinar about the topic and are available to offer your staff and engineering teams a CPD training about it!