By Harriet Pashley on 11 August 2021
When you see a chemical plant, you are faced with meters of pipework, pipework and more pipework and all that pipework requires pipe supports, which is where Sikla can deliver many benefits. My (or our) role at Sikla has been designing & implementing practical, easy-assembled and cost-effective solutions to support all this piping on-site.
Chemical Industry: UK's second-largest industry
A chemical plant is an industrial process plant that manufactures or processes chemicals, usually on a large scale. In the UK, the chemical industry is the second-largest industry, with over 3,000 chemical companies operating, many of them having multiple plants. This can only mean that a lot of design and construction are in place, even more, should be expected with the current pressure for the chemical industry to 'go green', consequently more work around turning to different processes and products.
Sikla's history with Chemical plants
Sikla have worked with numerous chemical companies including Ineos, Croda and BASF all around the world on projects for new pipe bridges, expansion tanks, effluent plants and many more. The siFramo system is so versatile, it can be used on primary and secondary pipe supports, big and small.

As a recent example, the Sikla project management team supported BASF in the construction of a new acetylene plant, in Germany (Ludwigshafen). This production plant for acetylene, with a capacity of 90,000 t per year on an area of 55,000 m², is one of BASF's largest investment projects and includes Sikla's 8,750 modular supports and more than 9,100 pipe shoes!
Pipe Supports, Pipe Bridges, Pumps Skids and more!
Planned shutdowns and maintenance work are vital to keep chemical plants running efficiently and smoothly. Sikla have the perfect tools for time saving from the very start with planning (SP3D and other plugins) or simply using our easy-to-follow technical guide right to fabrication on or offsite. We at Sikla offer prefabrication in our warehouse so the supports arrive ready to be installed on site. Alternatively, we can supply the supports as a kit, cut ready to simply screw together. Or we simply send out the lengths of SiFramo for you to cut down yourselves as no hot works are required!

If any calculations or measurements are incorrect from the planning stage, Sikla's SiFramo and Pipe shoes are easily adjusted on site with only one type of screw needed to create a shake-proof fastening!


In sum, NO DELAYS!
In detail, here is an explanation some main benefits Sikla can bring to your chemical plant project design:
Engineered solutions to be used with traditional steel or on its own


Can be fixed using anchors, non penetrative 'feet' or a hybrid support can be created using our welded end plate or by bolting to the steelwork.



Containers can be used on-site to house the main components.


As a simple frame such as a goal post or T post are made from 4 components - SiFramo beam section, WBD footplate, STA connectors and the FLS screws - these can be easily stored and used for general maintenance.



Off-the-shelf Pipe Shoes




| | |
| --- | --- |
| Unlike fixed height pipe shoes that are generally made to order with no flexibility, we stock our range of pipe shoes in-house. Sikla's pipe shoes are adjustable by 50mm, meaning that with a couple of bolts you can move the pipe shoe up or down to fit. With standard fixed height shoes, these are normally on a long lead time and if the height is out, the shoe is useless, or on some sites, packed under with packers. | |




Technical Data


siFramo conforms to EN-1090 and is fully engineered with readily available technical data sheets. All our components are hot dip galvanised and conform to C4 protection. Sikla have all the components independently tested.



Corrosion Protection


Sikla supply C4 as standard, but C5 is now also available, and one question that we are always asked about is the rusting of the exposed ends after being cut on site. As the profile is thin (3mm and 4mm depending on the siFramo), a natural process called cathodic protection happens. This is where the Zinc heals itself over the exposed cut ends without the need for a galvanising spray. (Check here more details about Steel Corrosion protection)



Maintenance work and big CAPEX projects

Chemical plant shutdowns or turnarounds are planned or emergency events happen, which stop all operations to address maintenance concerns such as repair. They are crucial for maintaining chemical plant effectiveness and safe operation.
The overall
benefits

have been clear:
Shorter lead times

Ability to cut on-site

Weight saving up to 50%

No need for hot works

The flexibility of siFramo and pipe shoes

Easy assembly and installation (training provided)

Cut on labour costs and installation times

Fully engineered off-the-shelf products
Are you involved with the Chemical Industry, designing and planning pipework and piping supports? Would you like to have more information on our solutions? Get in touch!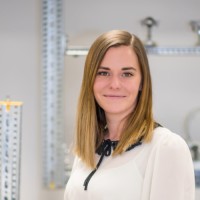 Written by Harriet Pashley
Business Development Engineer (Chemical & Industrial)