By Sikla UK Oceania on 29 January 2022
Sustainability has become a keyword in everyone's lives and a major topic for businesses and industries. Particularly in the construction business, environmental protection and resources conservation can lead to many process changes and different material choices. At Sikla we are conscious that our success and future depends on how we handle these material resources. This concern and consciousness lead us to focus on sustainability in all the stages of our activity!
Environmental protection, resources conservation, and ecological sustainability
Sikla has always taken pride in making sure when selecting our suppliers for component manufacturing that they have the correct certification in accordance with the international environmental management standard, ISO 14001.

The supply chain from our suppliers to our customers is an important step to grow as a sustainable company. Sikla can reduce our carbon footprint by having a consistent off-the-shelf stock in the UK and decreasing the number of deliveries to site. This is achievable because offsite prefabricated steel modules can be adjusted onsite & there are no journeys to galvanizers as the components are already pre-coated.

Installation costs are kept to a minimum as the frames and supports have a short installation time and the products are simple to assemble. As siFramo is hot-dip galvanized as standard, the components we use have a robust and durable corrosion protection, giving our products a long lifespan. (See here more details about coatings for steel corrosion protection). The siFramo support system has a better ecological footprint than conventional steel beams thanks to its much lower weight.

Finally, Sikla products are designed to be reusable. Our customers have found on Sikla specified projects that the steel waste has been drastically reduced compared to traditional solutions. Even the waste can be recycled in a sustainable and environmentally friendly way. Nothing goes to waste with siFramo!


Sustainable and pioneering building design with BIM software applications
A building's quality and, above all, the value of a construction project depends increasingly on its sustainability. How can you use Sikla and its services to create a more sustainable and ecologically responsible environment for your construction site?
Take a look and get to know Sikla pioneering building designs with BIM software applications.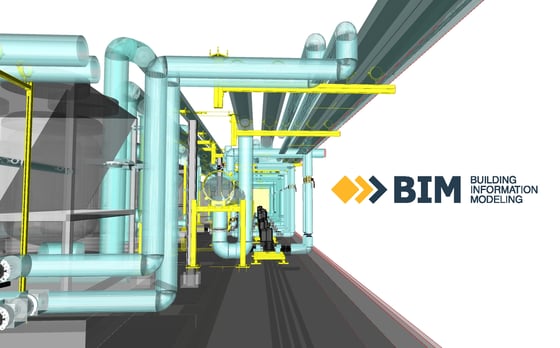 Here are your benefits:
Increase value on the building's quality and create a sustainable design

Design by experts to be effective and efficient on all levels

Get involved in the design process, and have access to models

Set standards to pass inspections and assessments automatically

Make projects run smoothly and be on-time by using pre-assembled structures
Get the full picture by reading the complete sustainability report
If you would like to know more about Sikla's sustainability policy, have a look at the complete report: